PRESSKIT: Investi-Gator and the Case of the Big Crime
FACTSHEET
Developer: Games By Bees
Release Date: Spring 2019
Platforms: Windows
Price: $5, $8 with soundtrack
Kickstarter: Right here!!!
Demo: Right here
Social Media: Twitter
DESCRIPTION
Investi-Gator is here to solve crimes, and as soon as he remembers what crimes he was going to solve, he'll be ALL OVER 'em. And as long as his brother Insti-Gator is around, he'll ALWAYS have someone to trust!
Investi-Gator and the Case of the Big Crime is a collection of episodic adventure games. The titular reptile is a decidedly bad detective, but he tries his best! In a complete role reversal from most classic adventure games, the crimes are usually incredibly easy to figure out, and getting your inept player character to understand what happened is most of the challenge.
FEATURES
An adventure game where half the difficulty is getting your very inept protagonist to understand what's going on
Three distinct mysteries to solve
Around 1-1.5 hours of nonstop curated comedy
There is a funny fish
ABOUT THE GAME

Investi-Gator is one part love letter to Humongous Entertainment, one part inversion of classic adventure games, and one part just us making stupid jokes. Episode 1 was made in two weeks in 2016 as a game jam, followed by Episode 2, a longer project that ended in late 2017. Episode 3 is almost done, and is over twice the length and quality of the other two combined! Now the three are packaged together as one big goofy trilogy.
ABOUT BEES
We're a game company out of Massachusetts! Founded in 2016 for one game jam, Games By Bees (née We Need Bees) stuck around to release several more games- but the Investi-Gator trilogy is our first commercial release!
CREDITS
John is the lead bee! He's- I'm writing this. Hello. Hi. It's John, here. I do all the 3D art, design, code, UI, social media, team management, etc. etc. etc.
Connor does all the music, most of the voices, and co-wrote most of the script.
Saafris was a key part of the original jam and still contracts in for 2D character art. (They designed Investi-Gator himself!)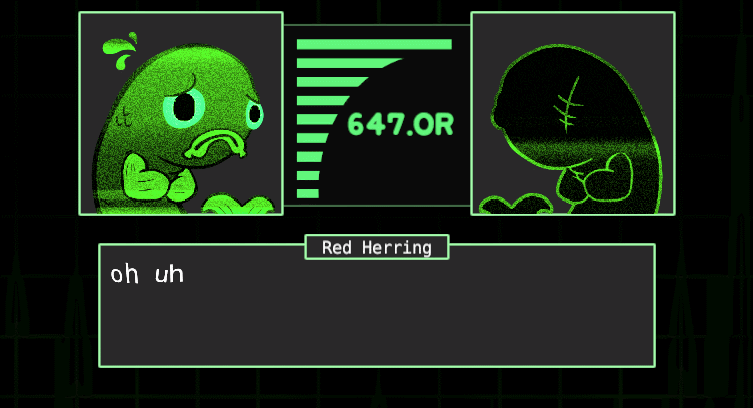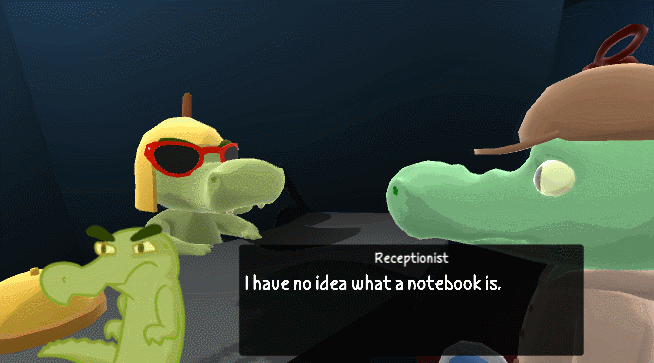 Find a larger version of the icon, game screenshots and gifs in the press folder!